March 2018
03/2018  Incoming graduate student Danielle Benthem was awarded a Legacy Fellowship from the Graduate School at Florida State University, Congrats Danielle!
---
November 2017
11/2017 Our work received unique press coverage in a national comic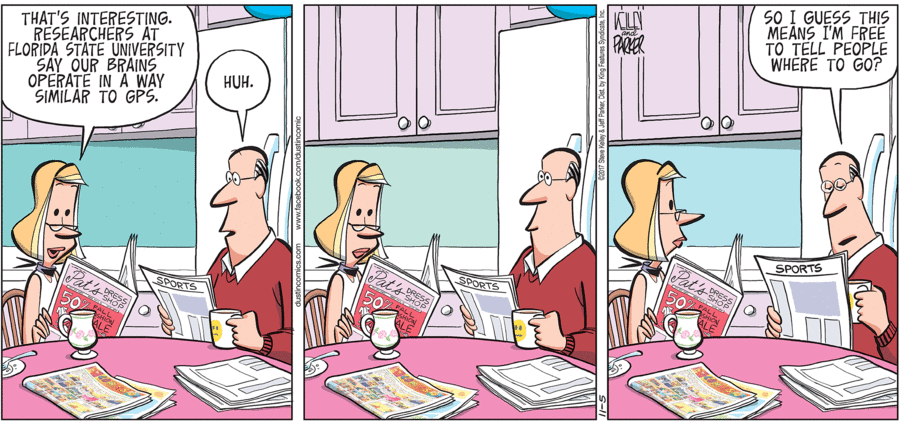 ---
September 2017
09/2017 Laminar Organization of Encoding and Memory Reactivation in the Parietal Cortex is published in the journal Neuron 
                   This work was covered by a handful of newspapers, magazines and websites(e.g., Tallahassee Democrat, New Jersey Tribune).
---
09/2017 Dr. Wilber's radio interview with Science Update 
---
August 2017
08/2017 New graduate student Christine Simmons joins the lab!
---
May 2017
05/2017 Dr. Wilber, Alina and Christine attending the founding and first meeting of Florida Consortium on the Neurobiology of Cognition (FCNC)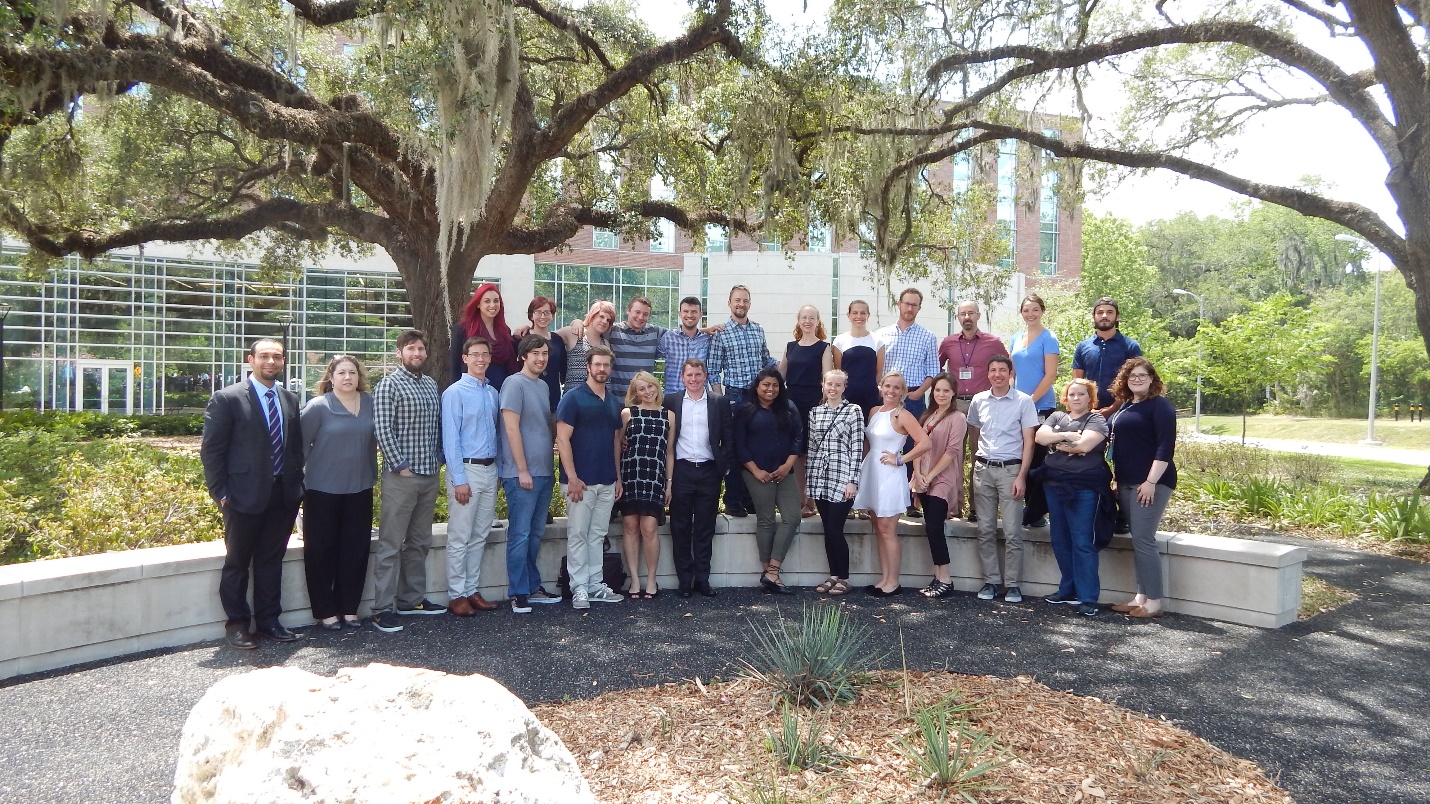 ---
April 2017
04/2017 Dr. Wilber is awarded an R00 award from the National Institute on Aging to investigate Neural Mechanisms of dysfunctional spatial orientation in mouse models of Alzheimer's disease.
---
March 2017
03/2017 Lauren Thompsen presents our work on spatial re-orientation in a mouse model of Alzheimer's at the Undergraduate Research Symposium at Florida State University.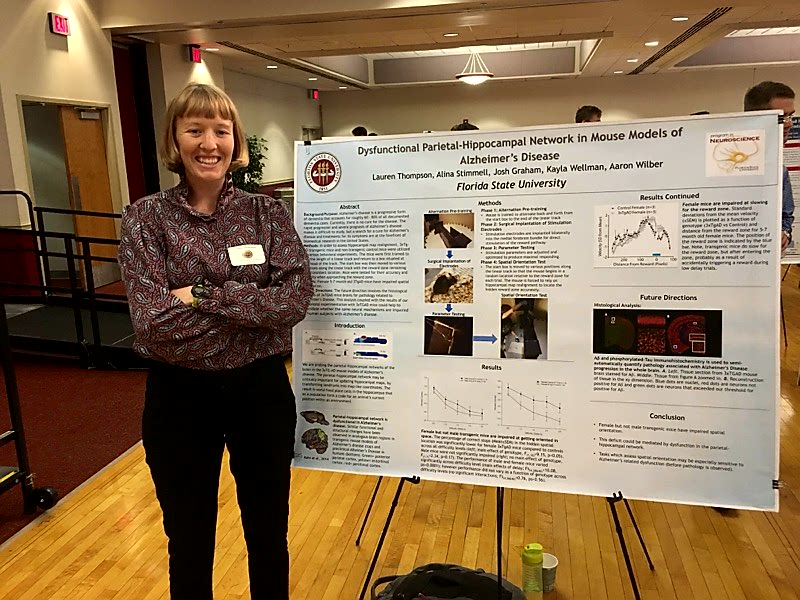 03/2017 "Laminar organization of encoding and memory reactivation in the parietal cortex." is published in the pre-print server BioRxIV and highlighted by the Simmons Foundation.
---
February 2017
02/2017 Dr. Wilber is awarded a First Year Assistant Professor Award by Florida State University.
---
August 2016
08/2016 New graduate student Alina Stimmell joins the lab!
---
08/2016 Dr. Wilber joined the psychology department and program in neuroscience at Florida State University!
title-inside title-centered
2